It's done!
With us as your partner, you will get more output with less stress. Just try it out!

fon +49 (0) 8106-92928-0

Contact


Two-tier society of winners and losers?
In the automotive sector, innovation drives are seen as highly promising strategies.

Suppliers with innovative technologies are the winners, while the others have to laboriously hold their ground for lower prices. But innovations must be developed in a cost-effective way as the variety of products is increasing and lifecycles are becoming shorter.

A company that is lacking the right people for the job, is snowed under with day-to-day business and cannot remain on the ball, thus often missing the boat.

Flexible, but consistent evolution is required here as well as financial security through calculable costs and relieving the company's own workforce by using external resources.

Take full advantage of our experience, particularly as a pilot developer when handling problems for which there are no empirical values!


Project example (mircofluidics and dosing technology)
Development of a special-purpose machine
for fully automated microdosing of a high-temperature lubricant in a turbo charger gasket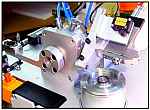 Project example (test and analysis systems)
Chain pitch measurement machine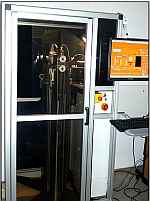 Project example (microfluidics and dosing technology)
Development test stand for fuel system components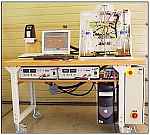 Project example (test and analysis systems)
Development and construction of a fatigue testing device
to determine the stability of the chain joints of industrial chains