It is already 5 minutes to midnight and no real solution in sight?
If necessary, we also make the impossible come true! However, don't lose time and contact us quickly at

+49 (0) 8106-92928-0

Contact


Do you like technology construction kits?
Machinery and special machinery construction is still a perfect example of the success story "Made in Germany". Over time, a wealth of standardised modules and construction kit systems has evolved for special machinery construction

However, the "construction kit principle" fails when it comes to particularly tricky requirements and special applications.

Our strength lies in realising machines, equipment and test stands that are no longer possible with the construction kit – yet are compatible with it and can still be integrated into its concept.
Place your confidence in an extraordinary quality team when it comes to very special requirements or
trouble shooting, if the need should arise.



Project example (optical measurement technology)
Development of a device for extremely fine adjustment
of optoelectronial components inside the optical path of a microchip detection camera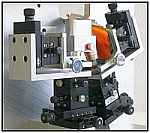 Project example (mircofluidics and dosing technology)
Development of a special-purpose machine
for fully automated microdosing of a high-temperature lubricant in a turbo charger gasket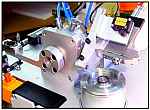 Project example (production machinery)
Development and manufacturing of a polishing machine
for round and flat tensile specimens for material testing in aviation industry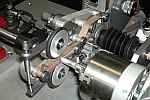 Project example (test and analysis systems, electronics development)
System to measure the conductivity of printing machine cylinders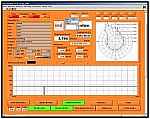 Project example (test and analysis systems)
Development of a device to control and optimise the permanent load capacity of a banknote handling system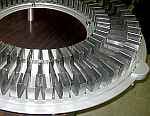 Project example (microfluidics and dosing technology)
Development of a manufacturing and test method for a cost-efficient
flow regulation device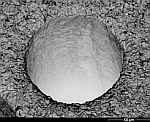 Project example (optical measurement)
Development and construction of an optoelectronical device for the examination of edges
during quality control of jet engine blades

Project example (optical measurement)
Non-contacting measurement of contours