It does not work the way it should.
Let us see what is going wrong. We will keep it confidential.

+49 (0) 8106-92928-0

Contact


Fuel injection and blood clotting?
Automated fluid handling is a key technology of the emerging markets for medical, biological and pharmaceutical technology.
We did not know how our expertise in fuel injection technology could be applied, for example to the production of hemostatic wound dressing pads, until we have looked at the entire process.


Learning from experience – identifying and using synergies: one of our formulas for success.


Project example (mass flow measurement and micro-pressure regulator)
Emission control of small-motor devices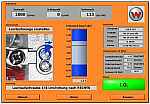 Project example (mircodosing technology)
Development of a special-purpose machine
for fully automated microdosing of a high-temperature lubricant in a turbocharger gasket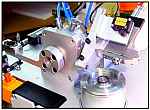 Project example (automotive)
Development test stand for fuel system components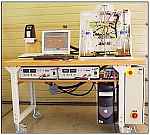 Project (mechanical engineering and other production industries)

Development of a manufacturing and test method for a cost-efficient
flow regulation device